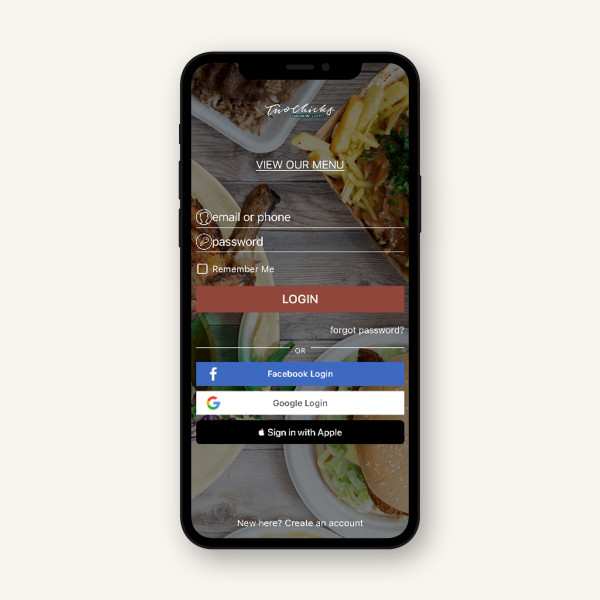 Get your Two Chicks fix in 4 easy steps!
Download the app from the App Store or Google Play Store.
Open the app and add your favourite Two Chicks treats to your order.
Input your details, choose delivery or pickup and place your order.
Come on in store or sit back and relax - your order will be ready soon!