Farmer John's Fresh Produce
Boxes
Locally grown farm fresh fruit and veg boxes delivered to your door.
Delivery
Free local delivery to: Oran Park, Gregory Hills, Catherine Field, Leppington, Gledswood Hill, Emerald Hills, Harrington Park, Harrington Grove, Narellan.
Weekly delivery day is Thursday or Friday between 2pm and 5pm.
Minimum one week's notice.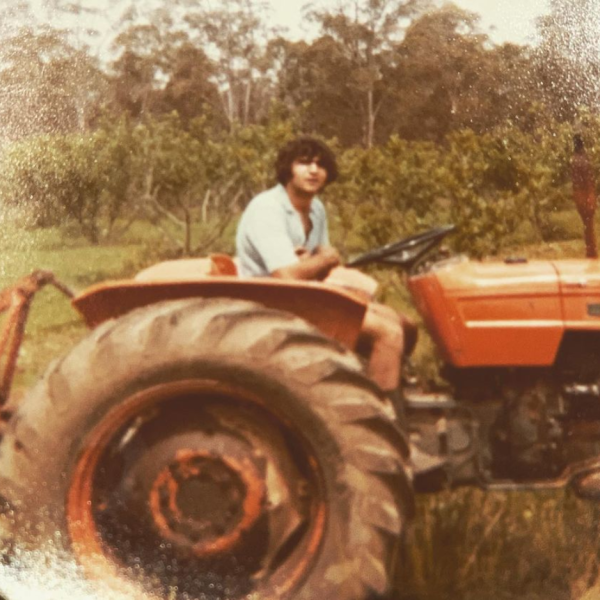 Meet our dad, Farmer John. Born in Lebanon, his family migrated to Australia in the 50's, coming from a farming village. With all 6 children, our grandparents made the move to our local farm, our dad at age 15...and has never moved since! We were also blessed to be raised on our local farm, with our 'Taeta', or Grandma, and relatives next door. The love and passion for farming, feeding people and bringing family together is what our dad, A.K.A Farmer John, lives for. He also provides us with the goodies at Two Chicks - he is one of a kind!
Thanks Dad! Love Always, Two Chicks xx
Please Note:
Please note, a minimum of one week's notice is required on all catering orders. If you'd like a Two Chicks fix sooner, check out our takeaway menu. All catering is delivered in disposable packaging. Should you prefer catering to be styled on boards and platters, a separate fee applies. Please note this in the 'notes' section of the order form.